WAKE UP HAVING THE SEA IN FRONT OF YOUR EYES
"Asmini Studios" offers contemporary, spacious apartments, with fully renovated bathrooms and kitchens, they are suitably equipped and have big sea view balconies.
It consists of 12 apartments, 6 on the middle floor and 6 on the first floor.
Superior apartments with a balcony and sea view:
Single apartment with a bedroom, equipped kitchen, bathroom with shower, sea view balcony and a flat TV.




Beds: 1 big double (king size) with mattress and substrate.

Sofa:1 split sofa bed, which can be converted into two single beds with anatomic mattresses.

6 reasons to book through our site
FORM OF INTEREST OF AVAILABILITY

AIR CONDITIONING
Autonomous air-conditioning is available in all our rooms.

PARKING
Private parking
space

SEA VIEW
Balcony with a table, chairs and
sea view

WIFI
Wireless network available throughout our building.

FRIDGE
All our rooms are equipped with a two-door refrigerator.

KITCHENETTE
Kitchenette with
utensils.

TELEVISION
All rooms have a 24''
flat-screen TV

BATHROOM
Bathroom with uninterrupted hot water supply.
ALL OUR SERVICES AND FACILITIES






Free ! Wi-Fi is available throughout the hotel.

Free! ! Private parking space at the hotel. Reservation is not required.




Comments and evaluation by our guests

100% verified reviews
Real visitors.
Real stays.
Real opinions.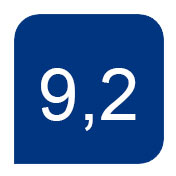 «Very nice»
"The house is very nice. Sea veiw is perfect. Location is great.The hosts are very kind."
«Value for money. »
"Sea view was excellent. The room was spacious and clean. Probably recently renovated, so it looked really fresh. The bed was comfortable (relatively new mattresses) The host was very kind and friendly."
«A perfect place to stay all summer»
"All was perfect for me"